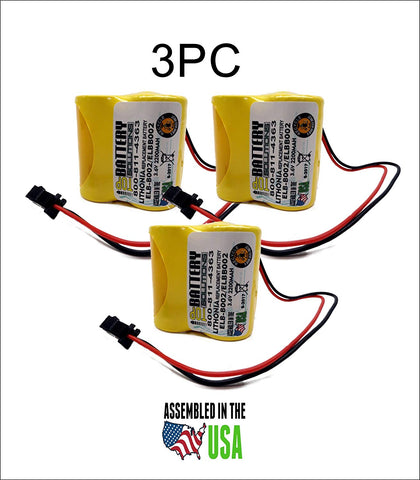 3pc Lithonia ELB-B002 Battery Emergency Light 3.6v 2.2Ah NiCD ELBB002
Description:
3.6 Volt, 2.2 AH Rechargeable Ni-Cd Battery. Also known as: 745975931774, LITELBB002, Lithonia Lighting, ELBB002 Equivalent to: Lithonia LightingELB B002 745975931774
3.6V 2.2AH NI-CD
EXTRA POWER
ASSEMBLE IN THE USA
Satisfaction
We Strive For Your Satisfaction!!
ONLY THE BEST BATTERIES
SHIPS SAME DAY!!
FREE SHIPPING ON $50 ORDER